Waiver/Release
The Release and Waiver (the "Release") which follows is an important legal document. For the last several years many marine insurance carriers have required that the Release (or a similar document) be executed in advance of any water excursion by all passengers and participants of boating companies as a pre-condition to providing marine hull and liability insurance.
The Release is presented here for your review and approval. Also, it has been entered into our website as a "pdf document"; and you can click on the "Download Release" button and print out a hard copy of the Release for your review and records, if desired. Please review it carefully; and yes, it is intentionally drafted for the protection of the operator company and not the consumer passenger.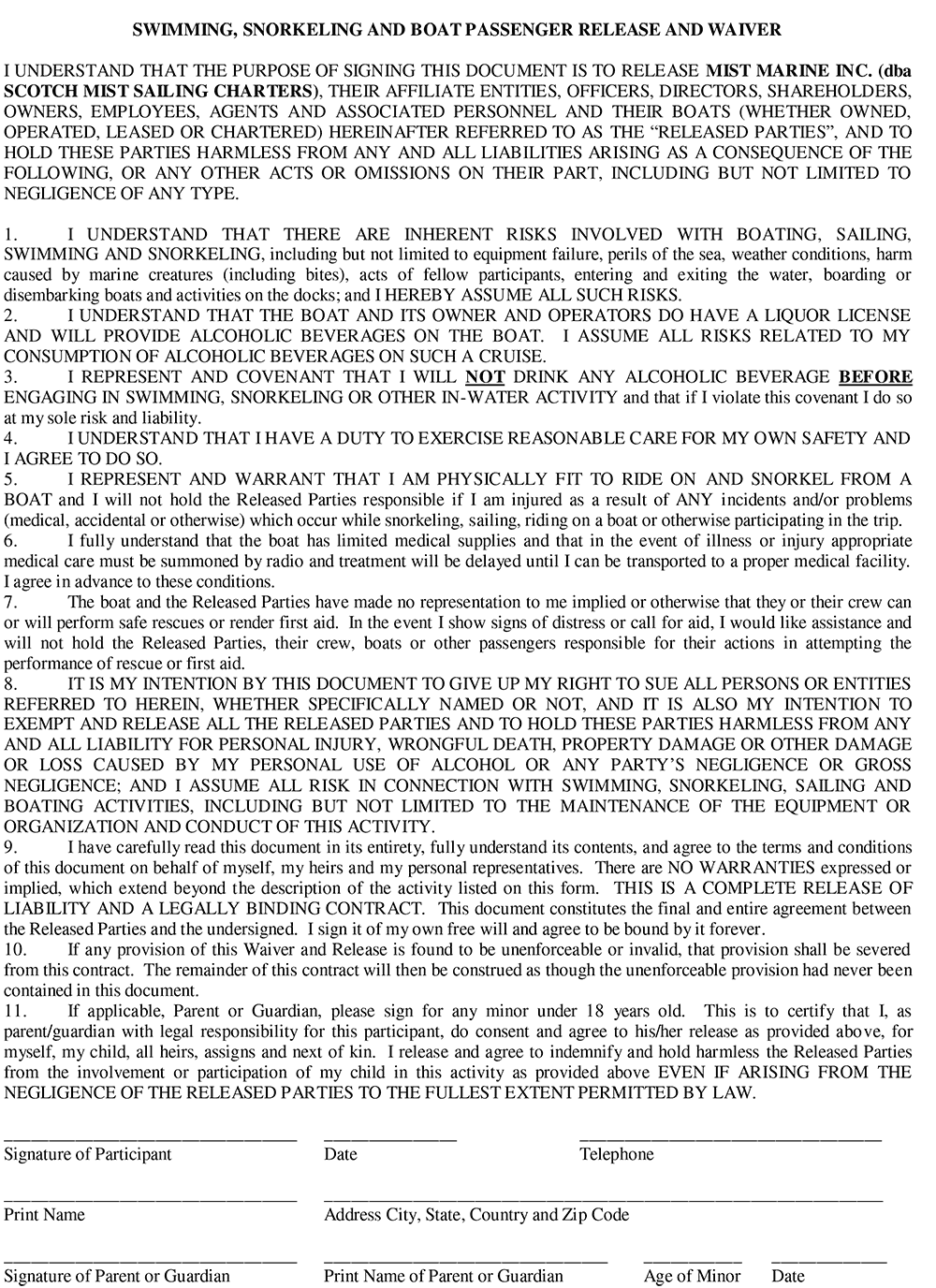 In the "Booking" function of the ticketing process, you will be required to "Check the Box" indicating your approval and acceptance of the Release. THIS CHECK FUNCTION IS A PRE-CONDITION TO COMPLETING THE BOOKING AND PAYMENT PROCESS, and it serves as an electronic record of your acceptance and approval of the Release. Thank you for properly completing this portion of the booking procedure.
Additionally, if for some reason the electronic file is not properly recorded or stored, at the booth check-in in Lahaina Harbor, you may be required to execute an "Acknowledgement" form confirming your approval of the Release prior to boarding the vessel.
Mahalo.